Opening Dates for Sam's and Mack's Pizza!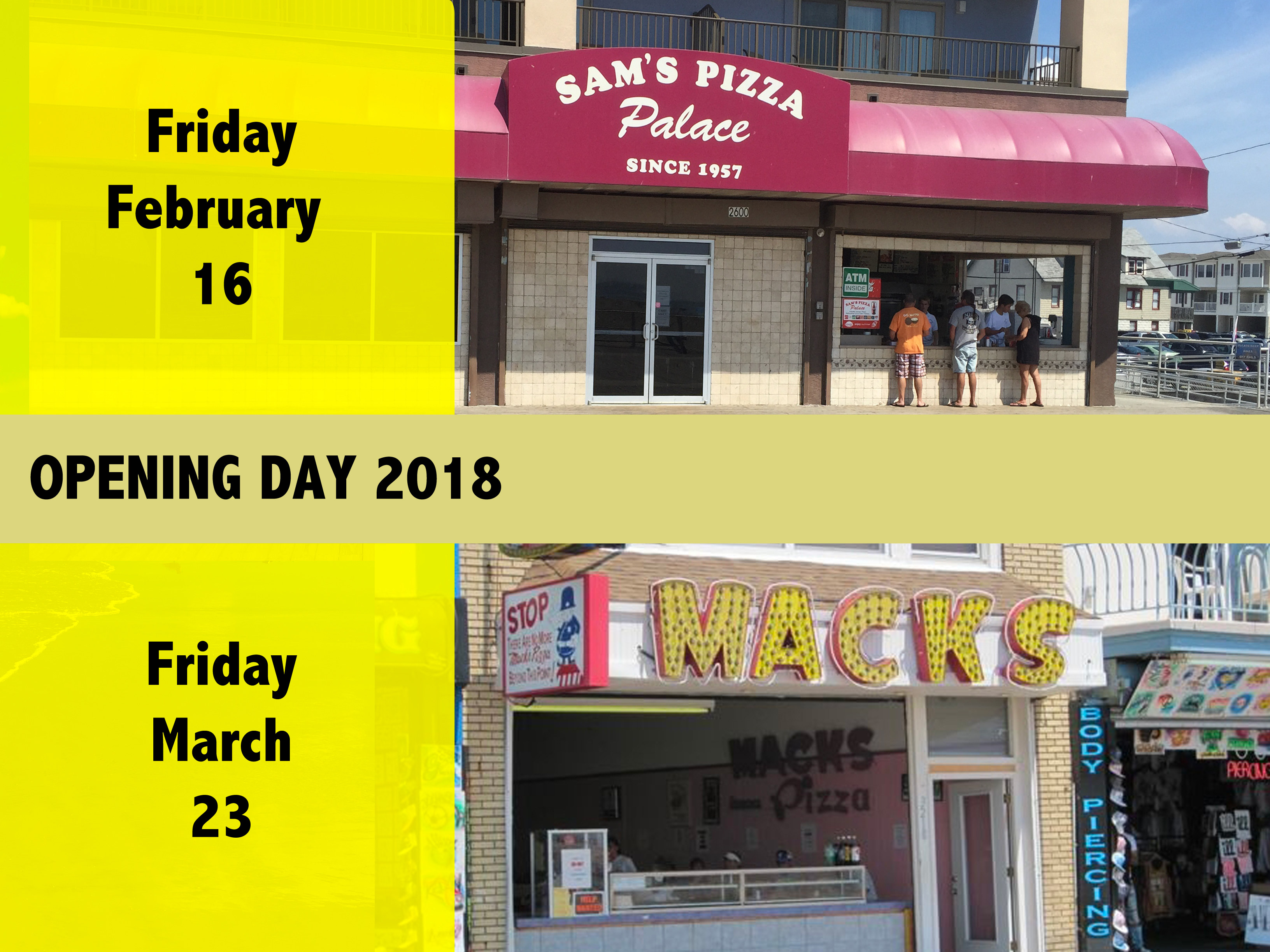 The summer is getting closer! Sam's Pizza Palace and Mack's Pizza are gearing up for another delicious season. Sam's Pizza opens on Friday, February 16, 2018. Mack's Pizza opens Friday, March 23, 2018.
---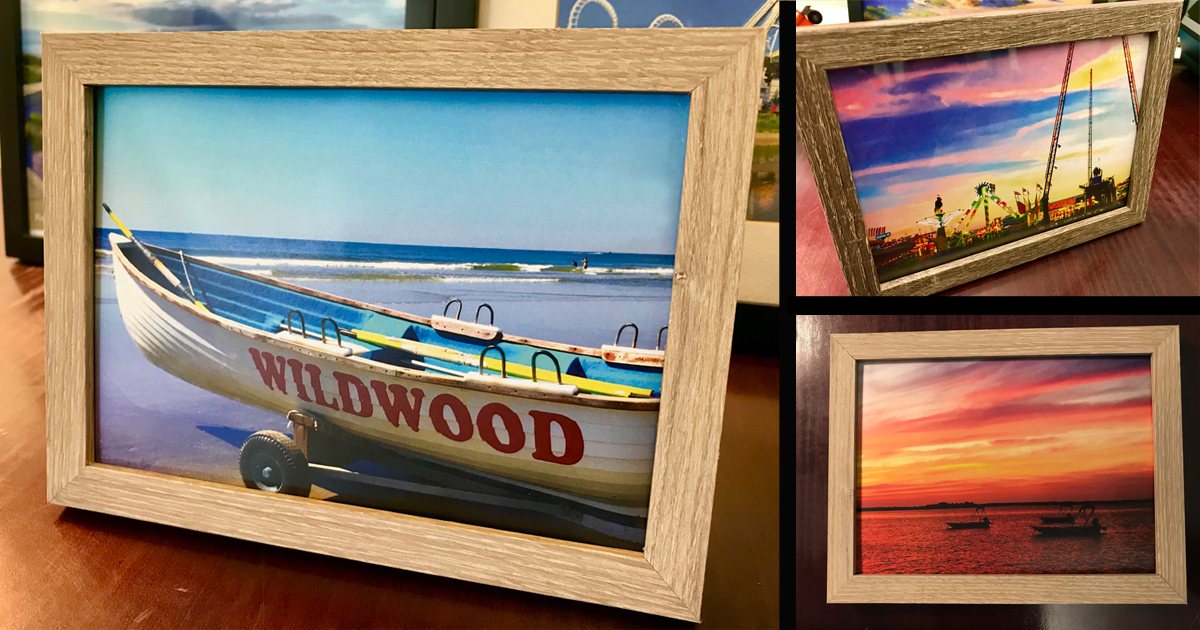 We decided to frame some of the beautiful photographs featured in our annual Wildwood Wall Calendars and they look GREAT! They're perfect for a beach house or any place that could use a little Wildwood sun, sand and sights! Limited supply!
---
Recent Comments
Recent Pizzeria Reviews
Franconi's Pizza
review by Tony Rollo, JR.
February 1, 2018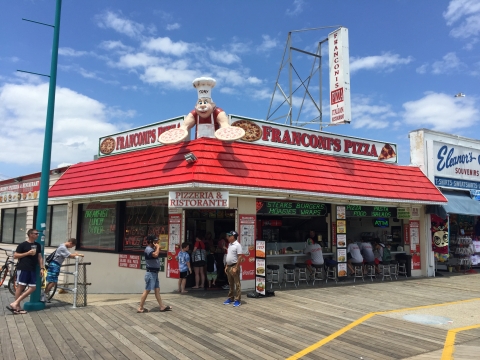 Been going there since 2015....good pizza...whether it was a whole pie, or just a couple of slices....and friendly service...will see you...
Read more
Joe's Pizzeria
review by Eric Carrion
September 3, 2017
Joe pizza is a rip off. I ask for a soda and was sold a cup full off ice and napkins . The old waitress with blonde hair job is to rip you...
Read more
Recently Viewed
Recently Viewed Pizza Places