Recent Comments
Recent Reviews
Mack's Pizza
review by Dee
August 15, 2014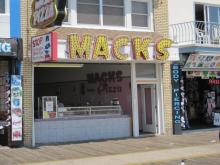 tried Macks pizza several times over the past years because they always say their the best pizza on the boardwalk, but I never find that to...
Read more
Original Hot Spot
review by Harry Hewitt
August 14, 2014
I have worked on the boards for 15 years. I have had my share or pizza more than a lot of people. I eat at The Original Hot Spot everyday...
Read more