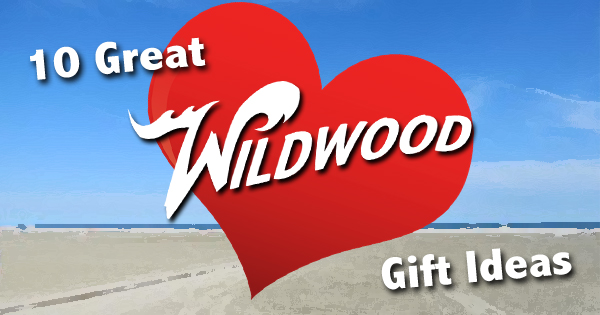 With Valentine's Day quickly approaching, we thought it might be good to share some of the best Wildwood gift ideas available on the internet. After all, that special someone in your life (your valentine!) must love Wildwood too, right!? We hope it's helpful and, as always, good luck!
The warm sand. The salt air. The boardwalk. The food! Summer at the Jersey Shore is unforgettable no matter which seaside destination is yours. And with The Jersey Shore Cookbook, you can have a taste of summer all year long. It features 50 recipes contributed by well-loved shore town restaurants, bakeries, markets, and more. From fresh oysters, scallops, and tilefish to Garden State tomatoes, corn, and blueberries, the perfect New Jersey ingredients shine. 
[Click here to view on Amazon.com]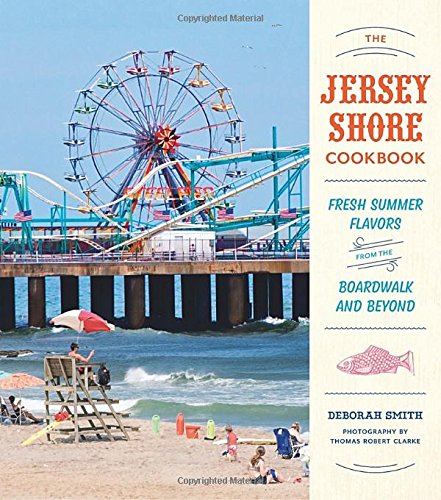 We decided to frame some of the beautiful photographs featured in our annual Wildwood Wall Calendars and they look GREAT! They're perfect for a beach house or any place that could use a little Wildwood sun, sand and sights! Limited supply!
[Click here to view the entire collection on WildwoodPizzaTour.com]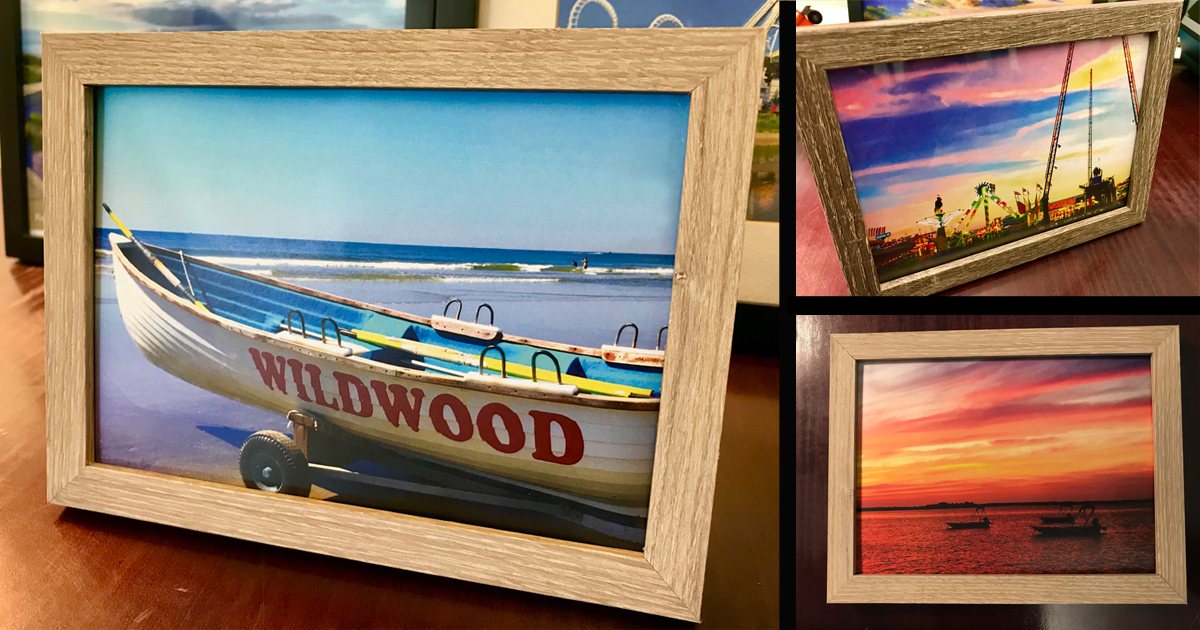 Starting out in the 1920s, vintage postcards illustrate Wildwood's transformation from a sleepy seaside resort into a summer vacation hot spot. Look through a window into the past and see Zaberer's Restaurant in North Wildwood, the Starlight Ballroom on the boardwalk, and the Wingate Motel in the center of Wildwood -- A terrific illustrated look into the history of our favorite beachside town.
[Click here to view on Amazon.com]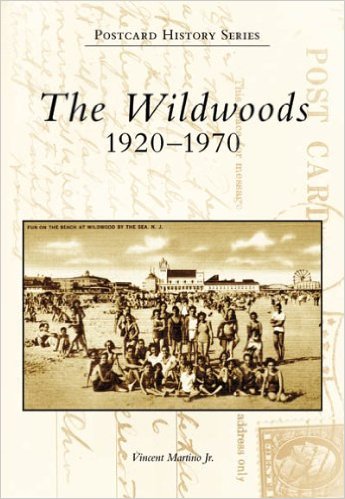 Well, we had to throw this one in here. We had a local Wildwood artist design this awesome shirt and everyone I have talked to loves how they fit and the great shirt quality. We suggest the red shirt so that any pizza sauce accidents blend right in.
[Click here to view on WildwoodPizzaTour.com: Men's Shirt | Women's Shirt]
Anyone who has been going to Wildwood for many years remembers Hunt's Pier and know it's living legacy. From the Flyer rollercoaster to the Golden Nugget to the Whacky Shack, Hunt's provided Wildwood with unforgettable amusements and memories. In this excellent read, Al Alven and Rob Ascough provide a picture filled history of Wildwood and Hunt's Pier. I bring this to the beach every year — It's great, easy reading and will leave you with a new appreciation for the Hunt's legacy. It's a must read for fans of Wildwood.
[Click here to view on Amazon.com]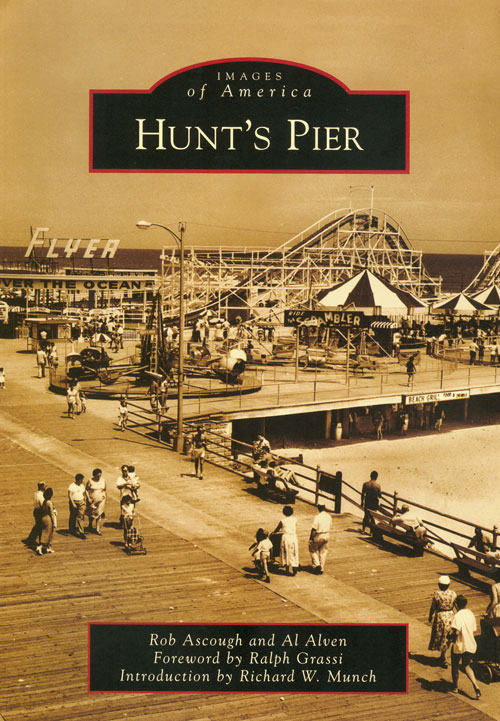 This scrapbook captures pastimes at southern New Jersey's historical resort town. Explore in new detail the stunning beachfront boardwalk with favorite attractions, including the Giant Wheel ferris wheel and the beloved gateway that reads, "Through this arch walk the happiest people in the world." See fantastic art and a spectacle of neon lights on Morey's Pier, signage from The Wildwood Motel and other 1950s-era pull-in lodges, and classic arcade games in booths packed with prizes. Recall your favorite memories from the town that has East Coast beach-lovers coming back year after year.
[Click here to view on Amazon.com]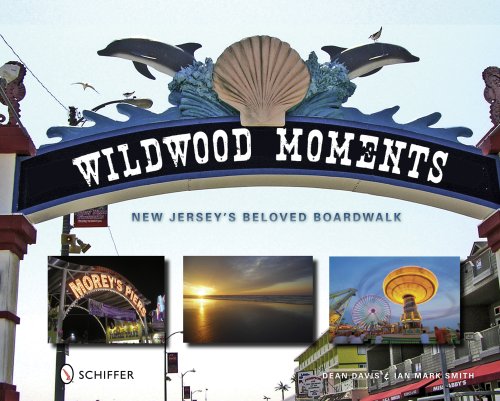 Dive into the fascinating Doo-Wop history and culture of Wildwood in this well-praised book by Robert and Melinda Williams. The authors spent over 10 years collecting and creating the images and content sandwiched between the covers of Wildwood's Neon Nights and Motel Memories.
[Click here to view on Amazon.com]
For a variety of Wildwood clothing, check out the Wildwood Apparel Co. online gift shop. A variety of shirts and sweatshirts are availaable with quick shipping and high quality options. I have a few Wildwood Apparel Co. shirts and wear them regularly.
[Click here to visit WildwoodApparelCo.com]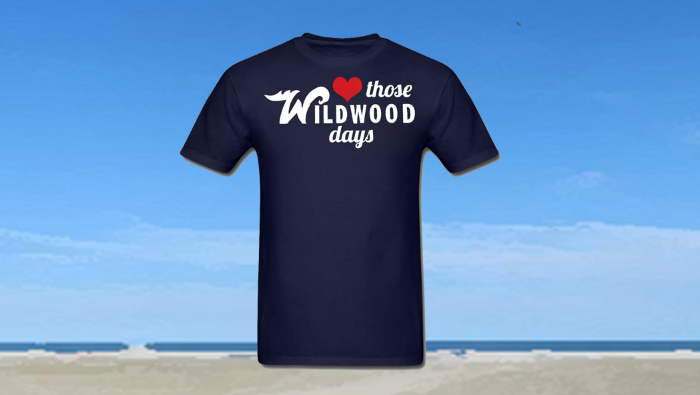 9. The Ultimate Gift: A Wildwood Getaway
Well, this is as good as it gets! What gift is better than a few days by the sand, sea and boardwalk in Wildwood!? Now that's something to look forward to! There are a bunch of ways to book hotels, but I tend to use Booking.com because
it's guaranteed cheapest rates
you can book now / pay later and modify your reservation if necessary (huge plus)
they have a ton of Wildwood's famous hotels and motels to choose from.
[Click here for Wildwood hotels]
[Click here for North Wildwood hotels]
[Click here for Wildwood Crest hotels]
Whatever you do, just make sure you're invited too! :)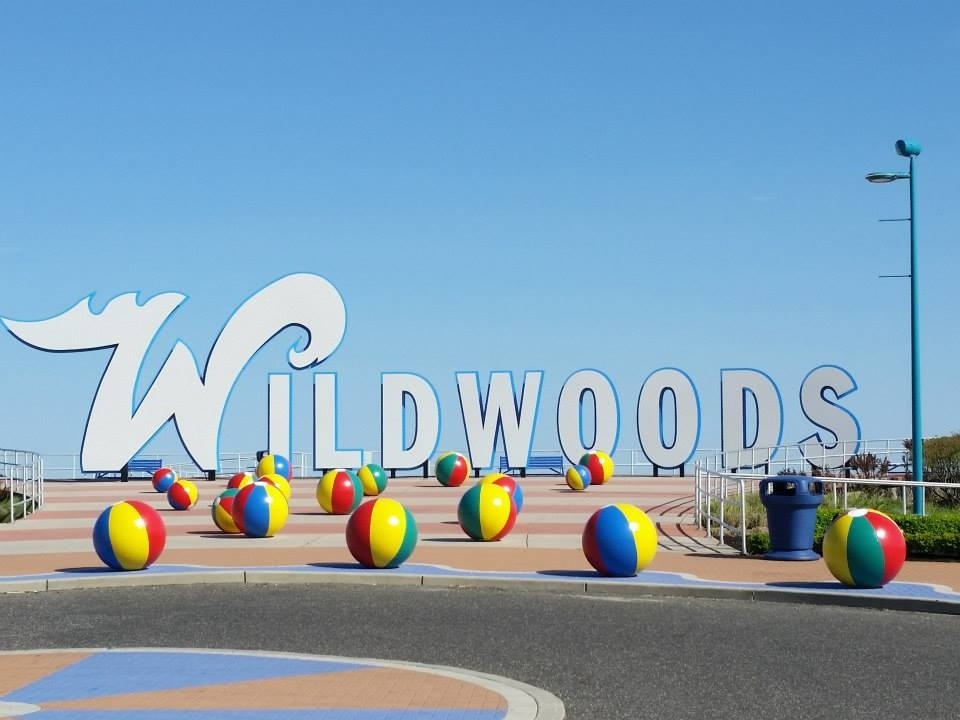 10. Wildwood Prints
Most of us just can't get enough of Wildwood — There are simply not enough beach days, strolls and bike rides on the boardwalk, and time for food and fun each year. Fortunately, there is great Wildwood artwork that will shine a little Wildwood sunshine into everyday. Below are a few excellent pieces. I personally love / own a print of the rollercoaster in the moonlight piece.
[Click directly on a piece of artwork to be taken to it's page on Amazon.com]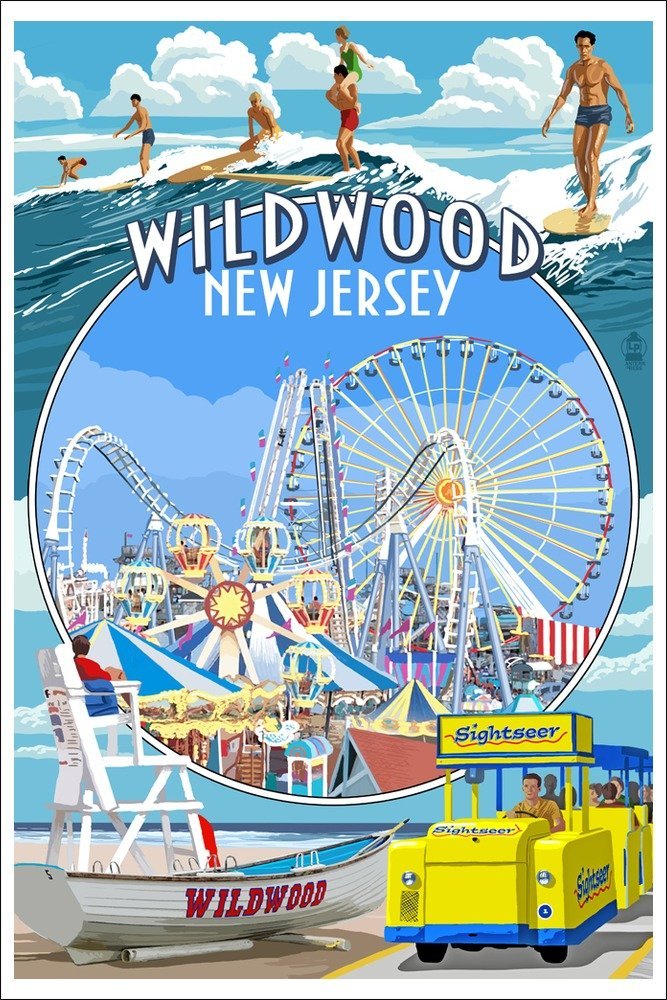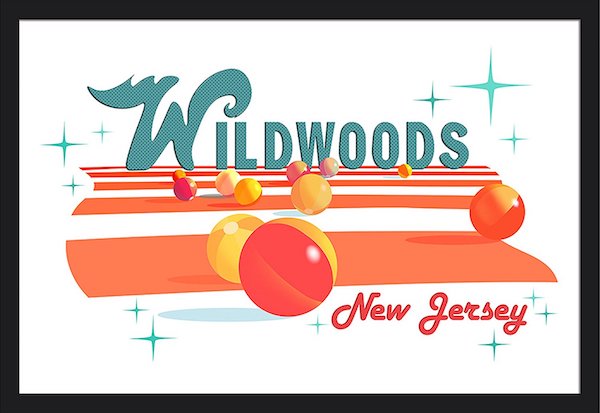 And that's all folks!
Hope you found a perfect gift! Thanks for stopping by and please stay in touch! Get updates, news and other occasional updates by entering your email address here: