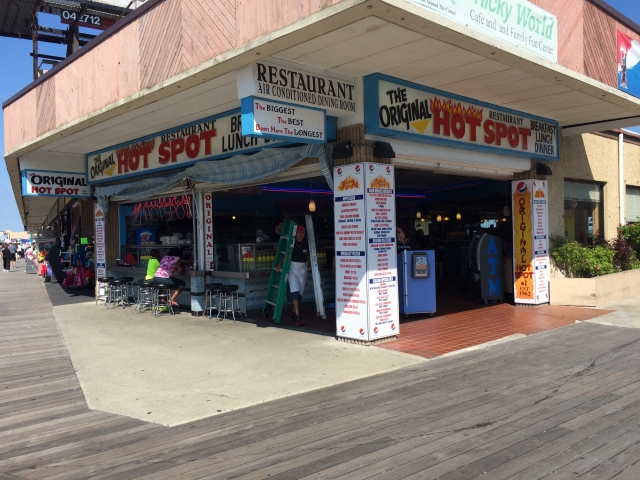 | Year | Rank | Avg | Price |
| --- | --- | --- | --- |
| 2017 | 15 | 2.1 / 5 | $2.50 |
| 2016 | 21 | 0.8 / 5 | $2.50 |
| 2015 | 13 | 2.1 / 5 | $2.50 |
| 2014 | 16 | 1.2 / 5 | $2.50 |
User Reviews of Original Hot Spot
Review by Gina Malia
September 21, 2016
The cheese is always hot melty and gooey good, the sauce is tangy and authentic, perfect spices.. the service well,,.. that's the thing, they turn customers into family. Accommodating kind caring funny people quick to remember your name. Everyone is family at the hot spot! Owners Haroula and Joe, keep up the great work
Review by April
August 10, 2016
This is our favorite stop! I am a born and raise WW girl and now when the family and I go back we stop here every time. We have stopped for breakfast while riding bikes, lunches, dinners, and even just a quick snack aka slice! Without fail one of the best for overall experience on the WW boards. Family owned and run is a bonus!
Review by Harry Hewitt
August 14, 2014
I have worked on the boards for 15 years. I have had my share or pizza more than a lot of people. I eat at The Original Hot Spot everyday from March till October. They have the best FOOD,STAFF, and Prices! ❤️HR&JR
What Do You Think?
What Do You Think?